*IN BEST OF BIRMINGHAM'S EVENT LISTINGS GUIDE*
---
Event Listing Info:
Event categories
When:
Date(s) - 02/09/2023 - 03/09/2023


Location / Link:
See what's on & more about the venue at the above location page / link.
Join us for a night of Afro & Soulful House with live drums
Good times, good vibes, good energy with our London guest DJ'S Verdine Logie, Mighty Craic & Birmigham DJ RB with live drums by Mark Magoo
Limited earlybird tickets £5. General tickets £10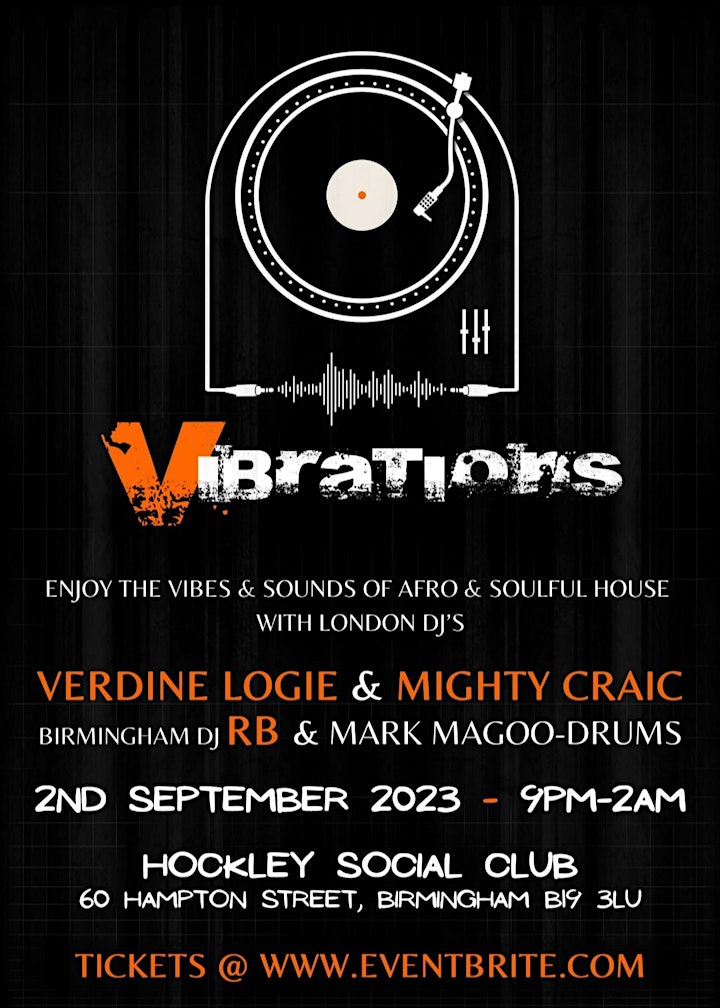 Dress Code: None
Age Limits: N/A
Spot a mistake? Tell us so we can fix it ASAP.
Add your events to Best Of Birmingham's event listings online guide, & event listings magazine!